Looking for Purse Guts? Scroll down!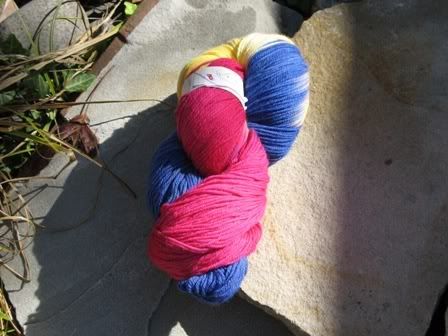 Lorna's Laces, Fishermans Wool, 500 yards. Color: Sweetie (purple, pink and yellow)
I was thinking of making a jaywalker type scarf with this but I think I want more than three colors in my jaywalker scarf. Perhaps
Wavy
? Choices, choices. I'll have to search around. Its times like this I wish I had my ravelry invite.