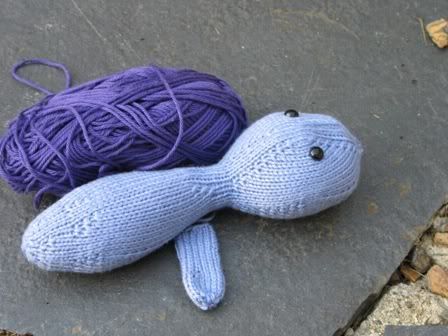 I worked on sheldon some this weekend. He is currently a sad little one legged turtle without a home (shell), but damn is he cute! I'm making him for a friend who loves turtles, stuffed animals, and the color purple. He is such a perfect little guy for her.
My mom might be flying into town on Thursday night and staying until Tuesday! For this reason I'm going to get back to work on her sock. It would be great if I could finish the first one while she is here to make sure it fits. She has toe problems on one foot and a non-fitting sock could be a real issue for her.
Here is a little garden visitor I found one day.