I haven't been blogging and I blame it on ravelry. I'd love some ravelry friends, but I can't remember who is on ravelry now and who isn't? If you are on and want to add me I'm silencepainter. :)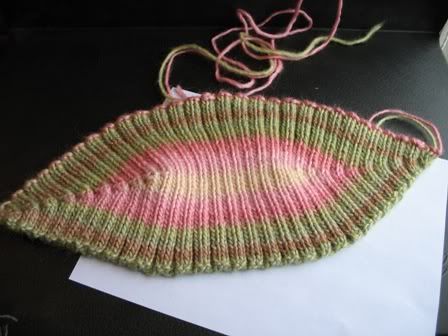 This calorimetry is for my SIL for Christmas. I'm really happy with how the colors worked out. There is very little left to do, I just need to wash it, weave in the ends, and add a button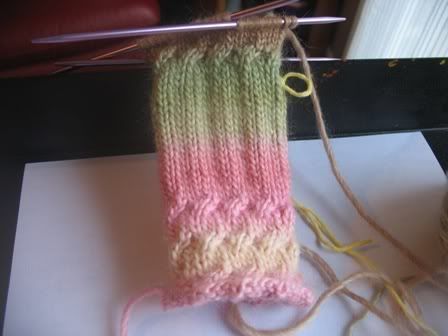 I'm also making a pair of fetching to go with the calorimetry. I'm not sure if I'm happy with how the colors are playing with the pattern. It does look better once its on, and I'm thinking once the second one is made it will look even better. If it doesn't I'll remake them.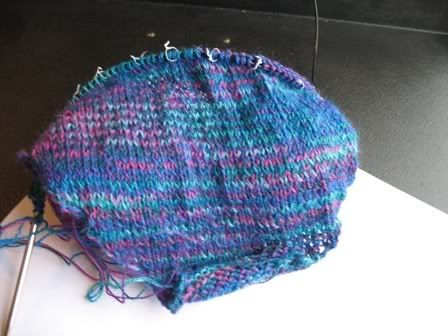 Here is how the clapotis is coming along. I'm really happy with the colors and I love the feel of the yarn (knit picks shimmer). It isn't very far along, I've only done 3 or 4 increase sections.
I finished my basket weave scarf, but I'd like to wash it and block it before I take pictures. That might take a bit as I don't own any wool wash, and I need somewhere safe to block it.
I haven't made any progress on my mom's sock. I'm feeling kind of guilty about that. I see her again pretty soon, I really should work on it.