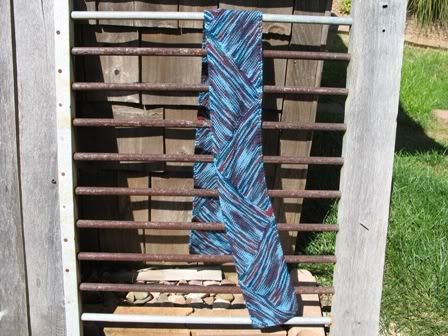 I finished the scarf for the red scarf project! Now all I need to go do is pick up a gift card, write a little note, wrap it, and mail it. You don't have to include a gift card, but as a fellow poor college student I understand how much they must be appreciated. I'm so thankful I have my parents to help me through college.
Scarf Stats:
Pattern: Multi-directional Scarf
Length: 62 inches
Width: 6 inches
Yarn used: Bernat Super Value, Wine Twist, 275 yards per skein. I used a little under 1 and a half skeins.
Thoughts:
A lot of the other inexpensive acrylic yarns feels scratchy to me but I think this yarn has a nice soft feel to it. The feel is very appropriate for a scarf in my opinion. I love the colors too. I hope who ever gets it likes it.