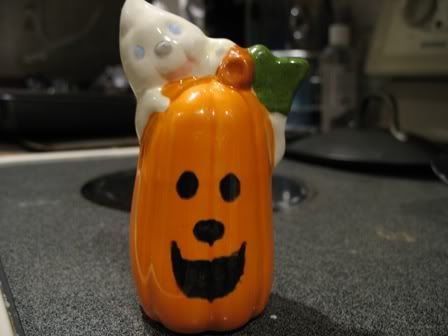 I painted that little ceramic guy above at the Mad Potter here in Lexington. It was a lot of fun. If you have a place like that near you, I suggest you try it. :)
Trick or treaters are now all home either crashing from exhaustion or on a sugar high. I had a bunch of fun passing out candy, and watching Danny pass it out in his ren fair costume.
I finished my moms sock tonight. I'm so excited that it requires a night time picture!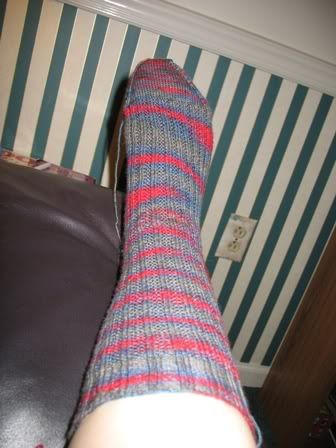 I feel motivated to get going on the second one now. I'm leaving to visit her and my dad in New Jersey on friday, so she can even try it on to make sure it fits! Maybe I can get the second one finished while I'm there? I won't be leaving for home until monday.
For projects I intend to pack my clapotis, fetching, and my mom's socks.