I had this brilliant idea that I'd try and get on a monday/wednesday/friday posting schedule or something like that. I think it would be nice to have more than just one or two posts a week.
I've been working on my moms sock and I think the cuff is almost long enough. She gets in late tonight and after I clean up around the house some I intend to spend the evening knitting and watching netflix.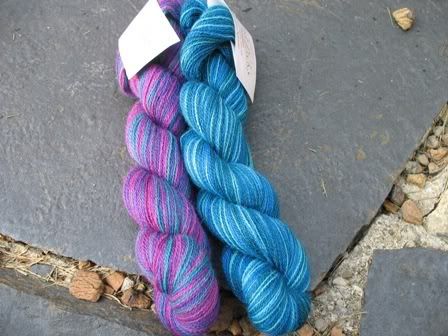 I bought this yarn to make a clapotis. It is knitpicks shimmer in Stained Glass and Turquoise Splendor. I plan to hold one of each color and knit together with them. I'm hoping they play nice together. If not I'll have to buy more yarn which will be oh so sad. You know how us knitters hate getting new yarn.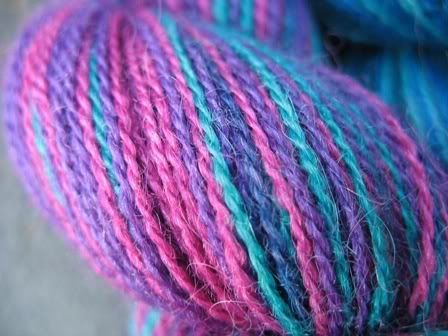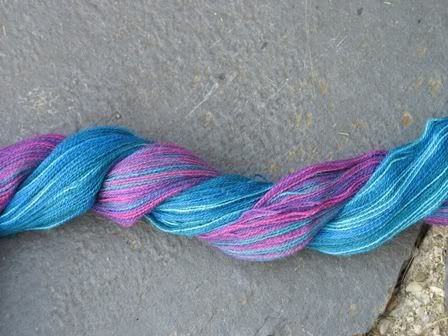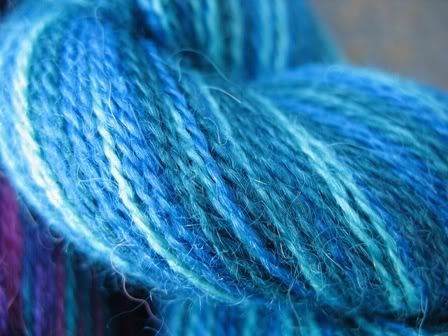 Sorry for the multiple edits - I some how posted before I was done!