Sorry to be posting so late in the day, and that I missed last week. Real life has been hogging my time lately. Boo on real life!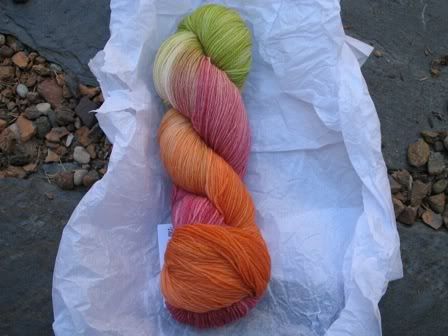 Yarn: Orange Blossoms from The Knittery
I bought this a few weeks ago from the Loopy Ewe. I've noticed that when it comes to yarn I'm a blue girl. I like my blues with the occasional bit of other dark or jewel toned colors. Tried and true colors are great things for projects like sweaters. You're not going to wear a sweater it the color doesn't work on you. But socks? Socks are where you should have some fun! You can fearlessly expand your color palette with no worry of the yarn making you look a sickly green color when you wear it. So I'm expanding! I followed a similar theory with that yarny weekend I had.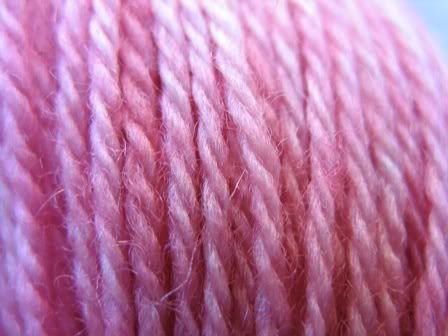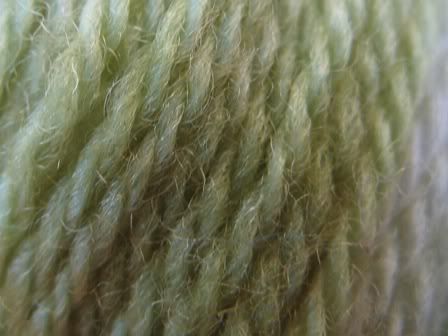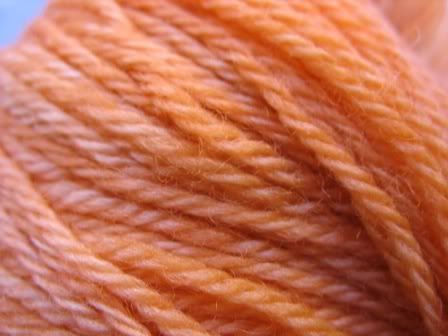 On their own the colors make me think of various sherbet flavors. Sherbet yummy.