What have I been up to? I've not been posting much. I fell off the wagon with my picture project, been busy, been sick, and my current knitting projects are a bit boring to look at.
I'm almost finished with dad's socks: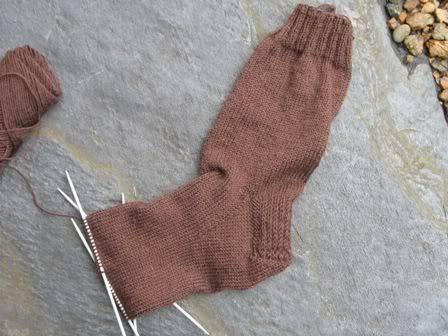 I have about two more inches to knit before I start the toe decreases.
I started a pair of gloves for Daniel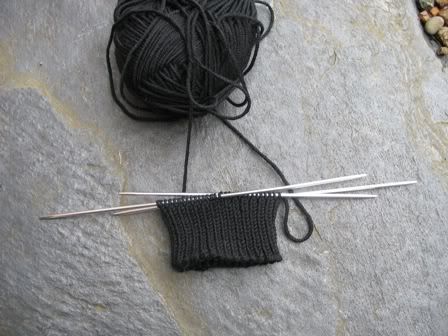 I hope they go quickly so he can get some use out of them before the cold weather disappears.
Between brown socks and black gloves I have been feeling a desperate need for color. My ball of cherry kool-aid yarn has been sitting on the coffee table mocking me. Begging me to make it into a hat.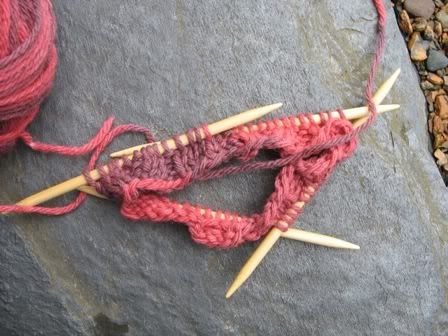 I love the colors. I don't love how they are pooling. I'm going to rip this and fiddle around with it to see if I can break it up.