Yesterday was the perfect first day of spring. The sun was shining and the temperature was comfortable. In the late afternoon I decided to celebrate by going for a walk and bringing my camera. My goal was to find some sings of spring and take a picture of them.
The first thing I saw right outside my door were green shoots coming up.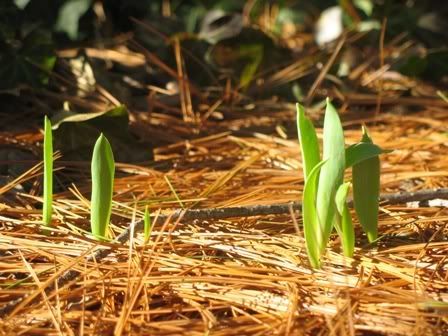 Next I saw a flower had already bloomed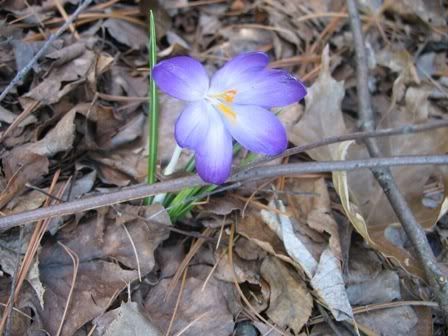 Sadly I had to prop this flower up to take it's picture. The stem was broken, most likely from the storm we had the other night. Regardless of it's ill fate it is still the first flower to fully bloom in our yard this season.
How about this little guy who hangs out on the side of our house?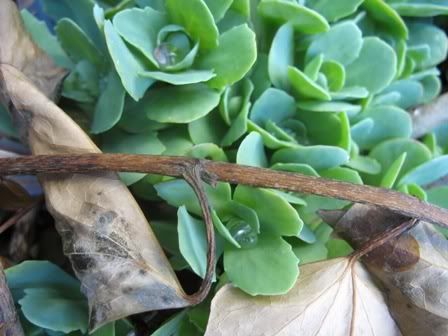 Isn't it neat how the water collects in the leaves? I thought the water droplets looked like little jewels nestled inside the plant.
Someone else's yard had a bunch of pretty flowers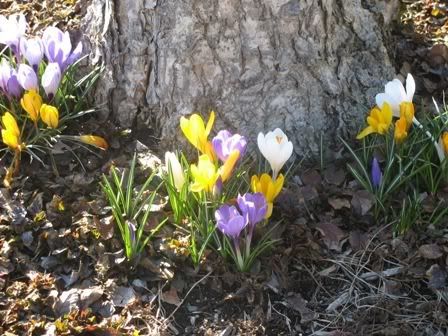 I hope we have some soon! We might need to do some planting.
I'll have an FO to show you tomorrow! :)