I don't have a lot to report but I felt like I should post something. Today was my first day back in classes and my first day working a temp job at the campus bookstore. The bookstore gig is just for the first two weeks or so, to get them through to book rush.
I recently restarted my basket weave scarf which I frogged back in October because I didn't like how it was turning out.
Link to what it looked like in October
Here it is now: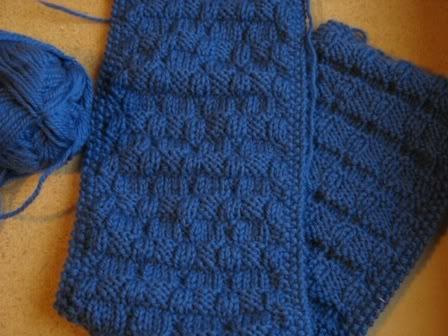 I really love how it is turning out this time around. The size seven needles are working so much better than the eights were and the decreased width is also nice. I can't wait until it is done so I can wear it!
Warning Geek Moment: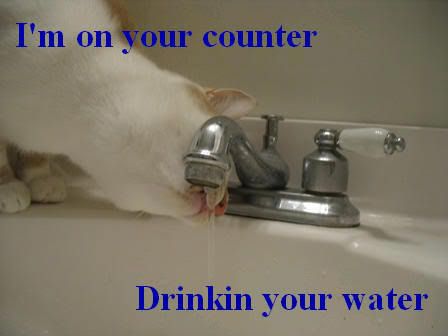 If you don't know what I'm referring to with this picture you really should check out
this link
which is pretty funny. Mine is just me being goofy.