Today I learned...
That taking pictures of your own foot is a bit difficult.
I finished my first sock!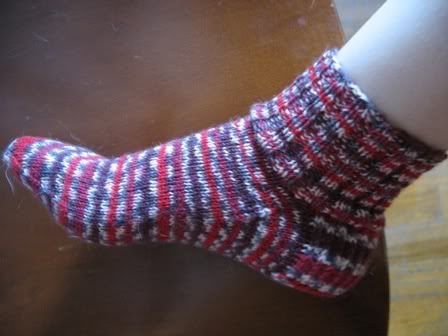 It is just an itty bit tight. I don't think my toe turns out as long as the toe in the directions.
Close up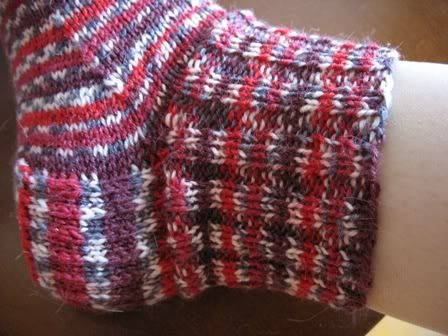 I think the sock looks pretty weird when it is not on a foot. The ribbing for the cuff makes it look so skinny compared to the rest of the sock, the toe decreases really fast to a flat topped triangle and the heel looks a bit odd. I'm not sure if that is just the nature of the type of heel used or if it is a newbie sock knitter thing. It looks alright on which is what matters.
One sock down, one more to go! YAY~