I was hoping to make a post with pictures yesterday but I failed in my attempt due to technical issues. All issues have been cleared up and I now present you with some pictures.
This past weekend I got together with a friend who shares my appreciation for little kid crafts. We had a lot of fun creating cards out of construction and origami paper.
I like the flower card and the heart card the best. I've already given D the heart card because he needed some cheering up. Some of the Christmas cards will find themselves attached to Christmas presents this year.
Mom's scarf is coming along and I am feeling pretty good about my ability to get it finished by Friday so that I can start the next one on Saturday.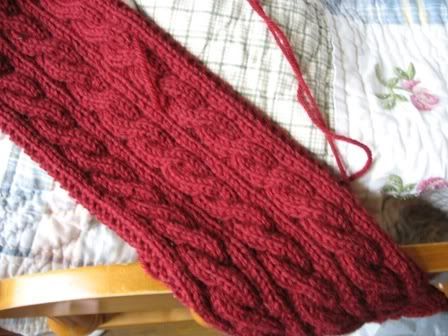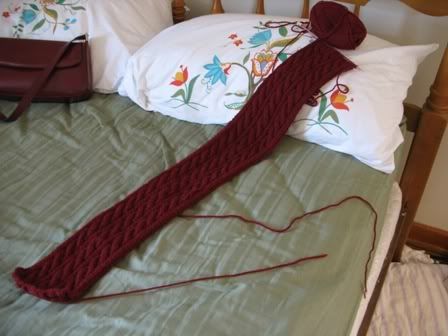 And last but not least, the kittens: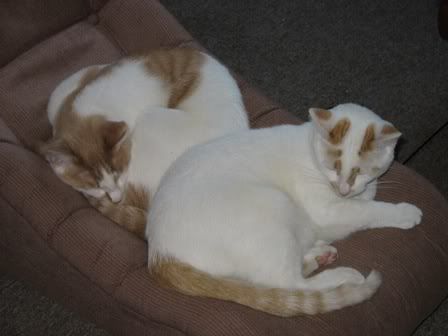 They look so sweet and innocent when they are sleeping, but don't let that fool you!