It started out innocently enough. D and I were going to make cookies and fudge to give to friends. The first evening of baking we even had friends over and they helped us decorate our first batch of sugar cookies. They also helped us eat some of our first batch of fudge. The next day things got a bit crazy.
The whole mess right after we finished decorating the last of them. There are layers upon layers of cookies here.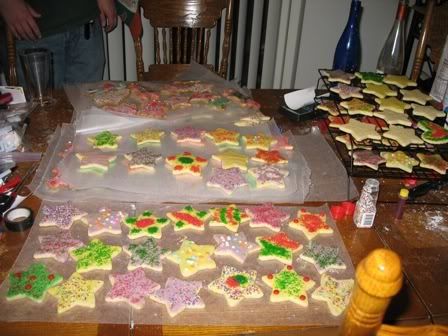 You can even see our classy wine bottle rolling pins in the back ground!
Stacks of Cookies: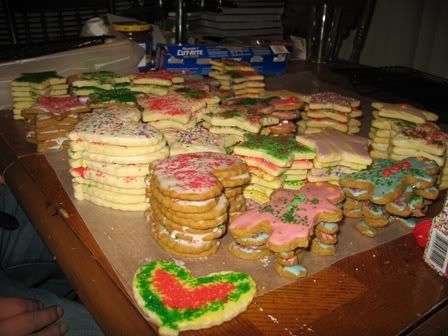 The one heart cookie sitting alone was made and decorated just for me.
Sky view: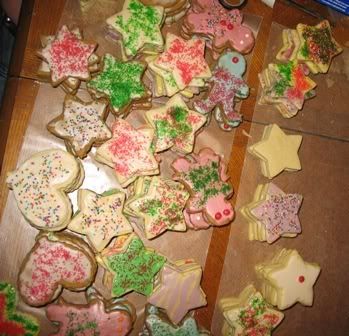 Isn't my cyclopse ginger bread boy cute?
When we counted there were over 150 cookies, and we'd already given some away.