I finished the first of my RPM socks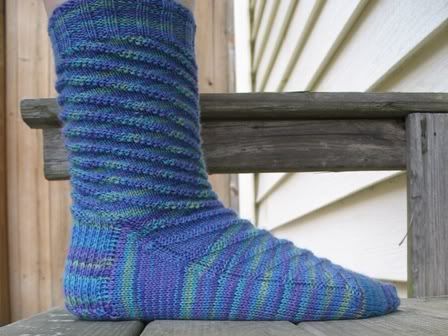 The fit is perfect, and I can't wait to start working on the second one! Sadly, I have to wait. I must first make my dad a pair of socks, so he doesn't feel left out.
I selected the Plain Winter Socks from Knitting Vintage Socks because my guage matched, and because they would work up quickly. I'm close to the heel turn already.
I'm hoping to finish hint 2 of my stole sometime tonight or tomorrow. Hint 3 will be published tomorrow, and I'd like to be ready for it!