I'm so excited!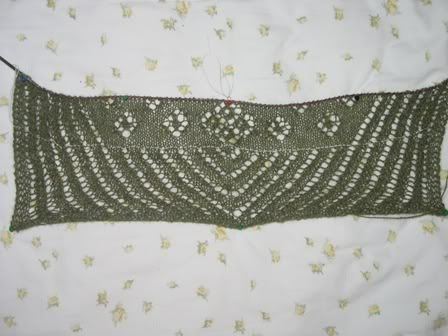 I finished hint #1 tonight! I even finished in time to submit it for the prize drawing. :D
I've been thinking that maybe those diamonds are actually flowers. They look sort of like flowers. You have the cluster of decreases in the middle with yarn over petals surrounding it. Flowers would match the suggestion that we use an earthy color for this stole. hmmm....
I believe it is time to go celebrate with a class of wine, my sock, and an episode of the Sopranos.