The irish hiking scarf is progressing nicely. I love how it looks with the leaves. It is such a wonderful match with all the fall foliage that is beginning to show up here in Kentucky.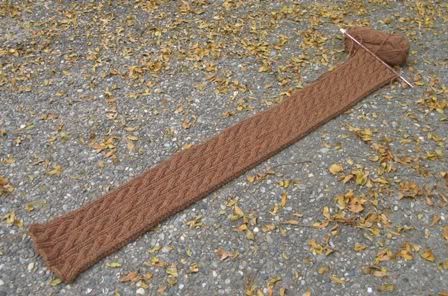 I'm on my third skein of yarn, and am only one twist behind! I hope to fix that today. ;)
I've also been working on adding the beads and fringe to my niece's scarf, and I'll get pictures of that when its done. I think the beads look really cute.