Guess what I received in the mail today! It's my package from my favorite color secret pal! She wrapped everything nicely. See?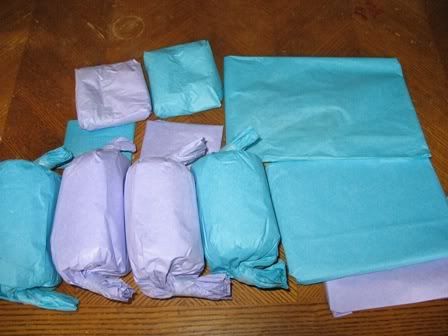 She also included a nice hand written note - on purple paper no less. Her name is Jaymi. She doesn't have a blog, but you can find her on ravelry
here
.
I know us knitters don't like to be kept waiting, so here it is all unwrapped!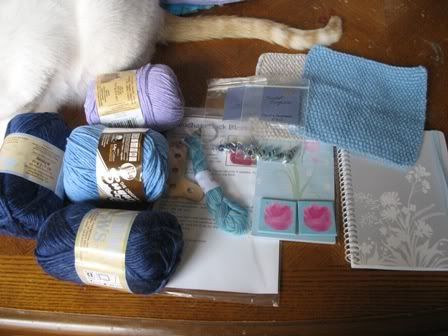 Here are some close ups.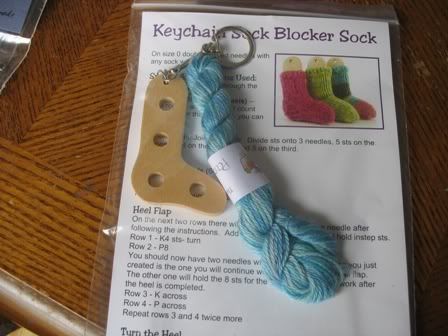 A keychain sock blocker! I've really wanted one of these for awhile, they are just so cute!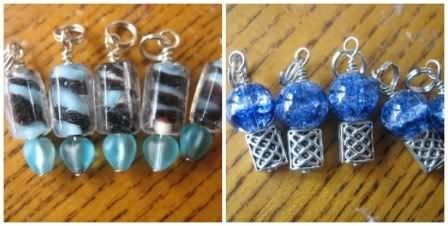 Two sets of pretty stitch markers. They are little and perfectly sized for socks or other small gauge knitting!
Yarn! Two skeins of SWS in a dark blue purple color, and two skeins of cotton. I'm not sure what I'm going to do use the SWS for yet (hat? mittens?), but I think I'll use the cotton to make a ball band dishcloth. I've wanted to try that pattern out for awhile!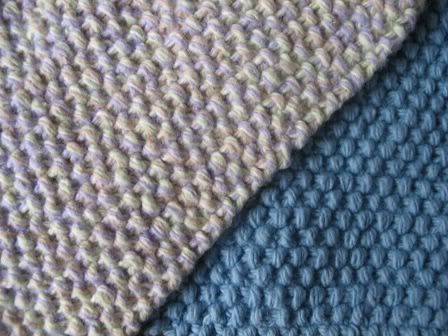 Two very nicely knitted dish cloths. The color on the one to the left is really interesting. Close up you can see bits of green, pink, and purple, but far away it looks sort of metallic.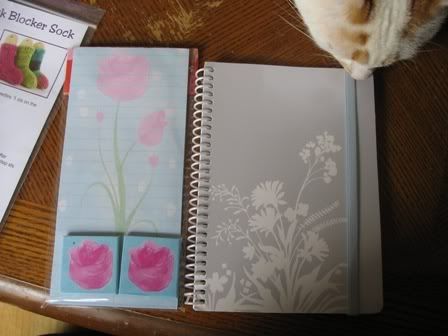 To top it all off there was also a cute blank book, and a lovely magnetic note pad to put on the refrigerator. The note pad even came with matching magnets!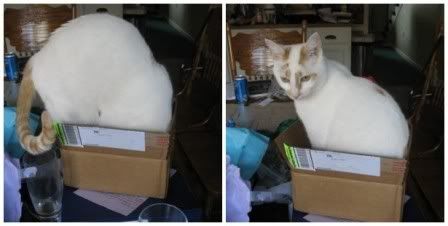 After some careful inspection Mario determined that the box was the perfect size.
Thank you so much Jaymi! It is all perfect! <3