Well I loved the idea of the yarn pr0n web ring, but I was sure I'd never be a member. I was sure I wouldn't be able to take good pr0n pictures, but then I tried and I think I did pretty well! So here it is, my first ever yarn pr0n staring Wool of the Andes in Amber.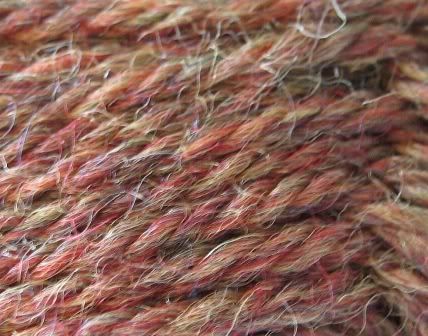 Look at that color, and those little fuzzies!
There are many reasons you shouldn't leave your kitchen cabinets open. This is just one of them: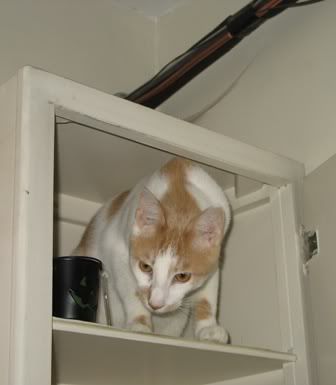 IHS Progress: I'm one twist a head of schedule! Which is good. I'm going home this weekend and its not exactly easy to work on your Dad's Christmas present when you're in the same house with him and expected to socialize.
Have a great weekend everyone!