I've decided I need to finish my back to school wash cloths before school starts on August 20th. As of right this second I have four and a half wash cloths done.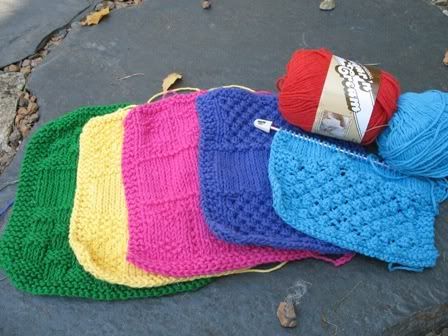 I'm having a lot of fun with these wash clothes. They are quick to knit, easy to take with you and the colors are so fun and bright.
I also have Sheldon the turtle and a swatch for a sock on my needles.
When I go out to take pictures, Mario sits and watches me the whole time. He actually looks a little sad.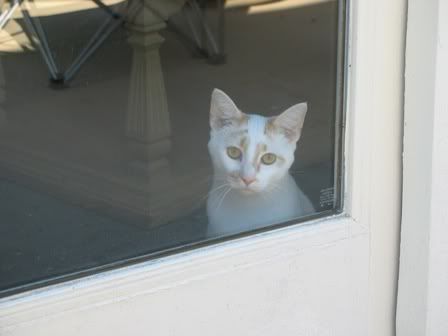 Oh lookie what lives in our yard!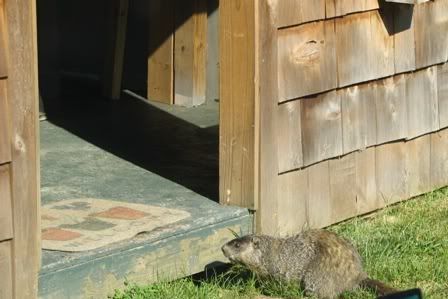 It's a ground hog! The male roommie seems to be under the impression that we can in some way run off the hog. Yeah right! First we are lazy, second this is prime real estate. Considering he is here to stay, I think we should name him. Any ideas? :D